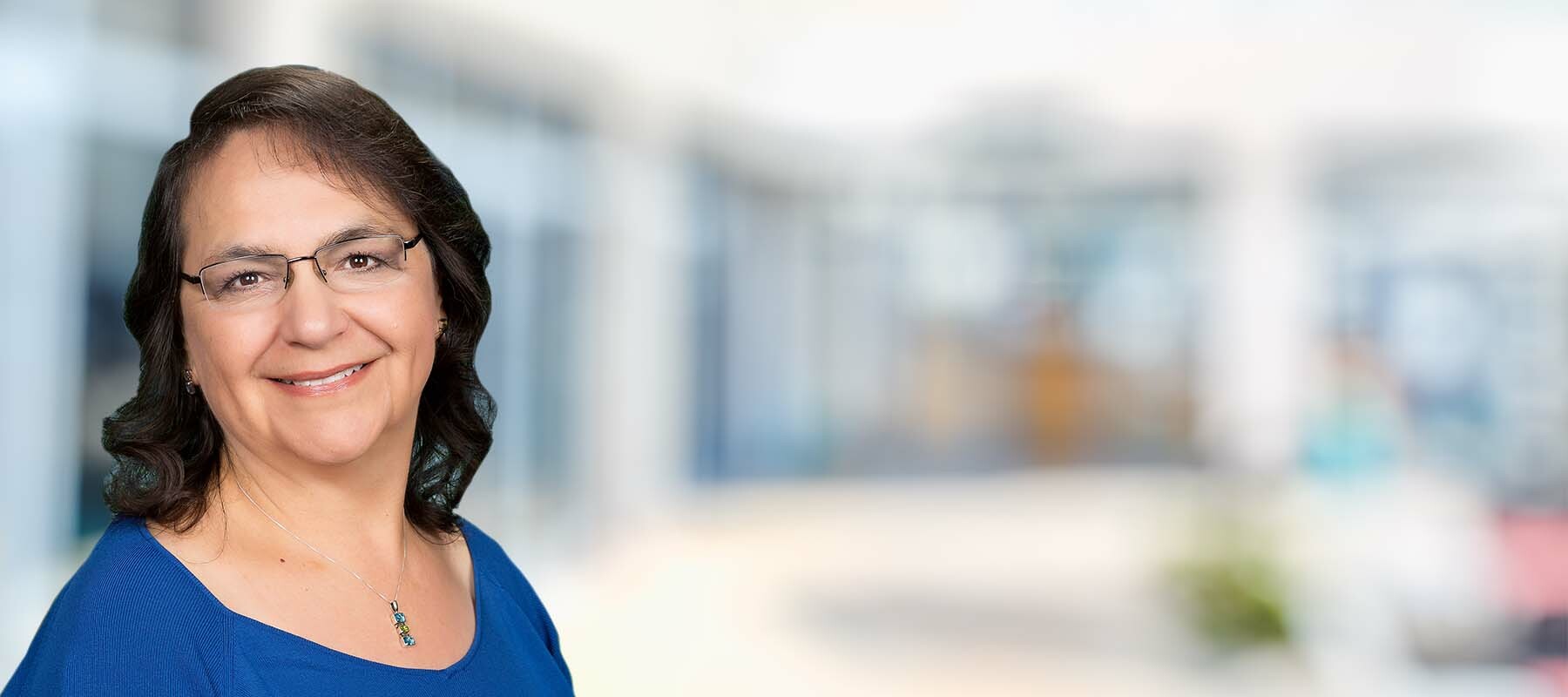 Teresa Becerra joined Lewis Roca in May 2009 as a paralegal in the Intellectual Property Group, along with the group that opened the firm's first office in California.
Teresa provides assistance to lawyers in the preparation and overseeing of U.S. Patent and Trademark Office filings, various amendments and responses, assignments, petitions, Trademark Trial and Appeal Board opposition and cancellation proceedings, as well as coordinating with foreign counsel the prosecution and maintenance of several foreign trademark portfolios. Her expertise includes trademark availability searches, the performance of due diligence, and factual investigation, in addition to management and maintenance of a trademark docketing system.
Prior to joining Lewis Roca, Teresa spent 20 years as a transactional, litigation, and administrative secretary/paralegal in San Jose, California. Her expertise includes the preparation of real estate purchase and sale agreements, partnership agreements, and loan documents; corporate documents, filings with the Secretary of State, Department of Corporations and SEC, maintenance of minute books; complex litigation matters, creditor and debtor bankruptcy, and unlawful detainers, preparation and processing of litigation documents, pleadings, and orders, organization of document inventory, deposition summaries, and investigation.
More About Teresa Becerra
Education
Intellectual Property Paralegal Certificate, IP Legal Education
Numerous seminars in continuing legal education
Community
Paralegal Association of Santa Clara County
Language
Speaks and writes Spanish fluently
Presentations
Presenter, "U.S. Trademark Practice for Paralegals," Half Moon Seminars, San Francisco, California, June 2008
Webinar

|&nbsp

06/29/2021

Honors & Recognitions

|&nbsp

04/8/2021

Constitutionality of Home Education: How the Supreme Court and American History Endorse Parental Choice

Read more