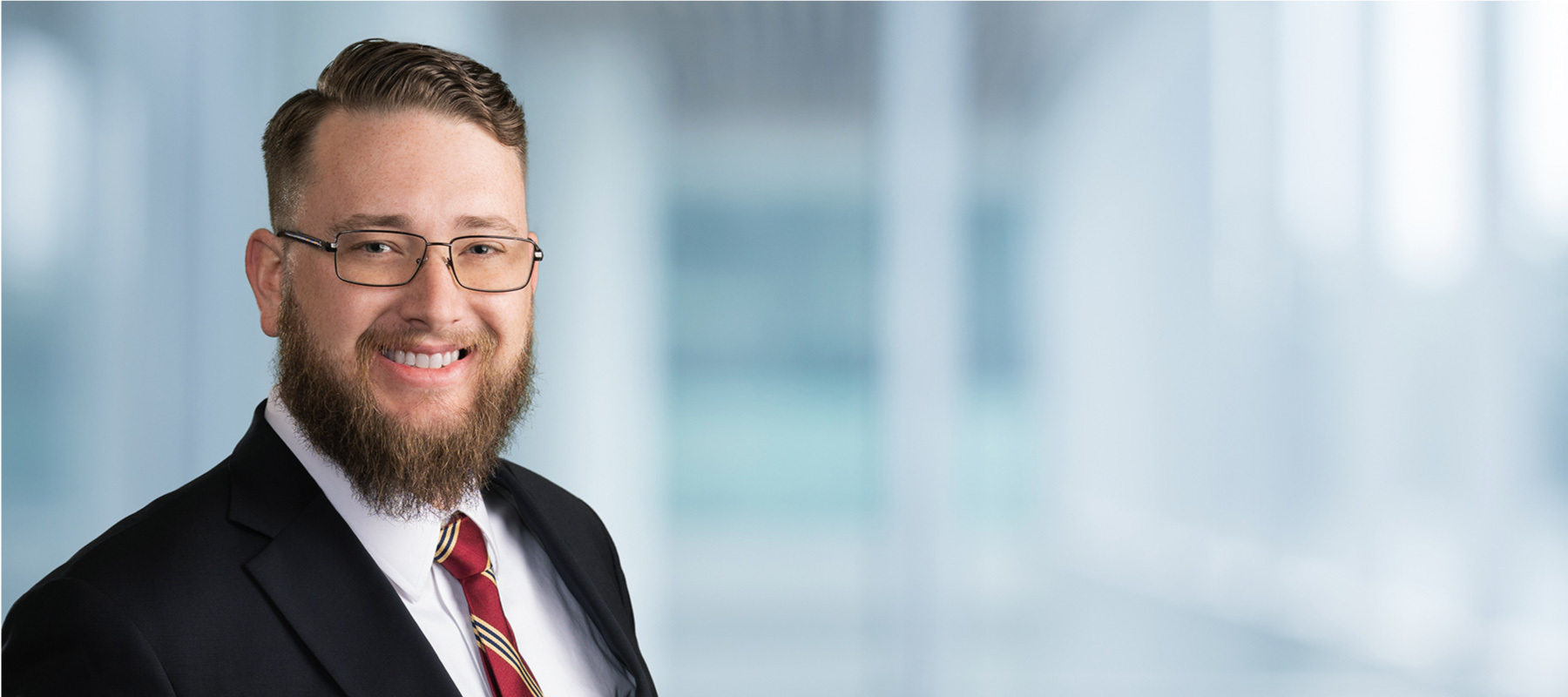 Chris
A.
Underwood
Associate
Chris Underwood is an intellectual property lawyer with a background in health care and microbiology. His practice focuses on trademark and copyright law, and Chris partners with clients to help successfully select, clear, register, and enforce their trademarks and copyrights in both the United States and abroad.
Chris represents clients of all sizes and has obtained numerous successful outcomes in multiple venues. He also negotiates and counsels clients on intellectual property related agreements, including assignments, licensing, and non-disclosure agreements. He has policed multiple clients' intellectual property portfolios, successfully maintaining their rights both nationally and internationally.
Chris' legal experience includes serving as a Law Clerk to the Honorable Jennifer B. Campbell of the Arizona Court of Appeals. He also served as a Summer Extern with the United States Attorneys' Office for the District of Arizona. Prior to joining the firm, Chris worked as a clinical microbiologist, where he led and participated in the redesign and implementation of new or updated microbiological testing protocols.
Outside of work, Chris enjoys camping, mountain biking, kayaking, smoking meats, and spending time with his family.
More About Chris A. Underwood
Education
J.D., cum laude, Arizona State University - Sandra Day O'Connor College of Law, 2020
B.S., Microbiology, University of Arizona, 2011
Clerkships
Honorable Jennifer B. Campbell, Arizona Court of Appeals
Blog Posts
Lewis Roca Blog

,

04/14/2022